Spirit of Salford Special Recognition
We are delighted to announce the winner in the Spirit of Salford Special Recognition category.
Revive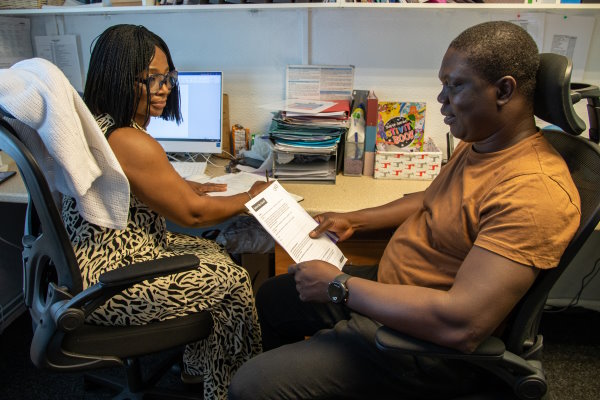 Revive has improved lives in Salford for 20 years, supporting refugees, people seeking asylum and wider communities. Revive's holistic, long term services support people to integrate and participate in their new neighbourhoods, which often have multiple inequalities. Its casework on immigration, housing, health, and benefits helps people address practical challenges around settling in Salford and its enrichment programme supports mental and physical health and wellbeing and fosters integration.
The other finalists were:
Deborah Henley
Deborah is the founder of a travel radio station that grew to be an important source of support for people in the travel industry, particularly during the pandemic. Deborah has also been selected as a finalist for her willingness to help others, working as a Covid testing centre manager throughout the pandemic and now assisting Ukrainian refugees who have moved to the U.K. because of the conflict in Ukraine.
Craig Monaghan
Craig is an inspirational and hard working veteran, who has appeared at the Invictus Games and set up a foundation that has supported many veterans in Salford and Greater Manchester. Craig has also been extensively involved in humanitarian work, assisting Afghan Refugees and travelling to Ukraine to deliver supplies and helping people to evacuate during the conflict.
Kay Fairhurst
Kay is the Chair of Salford Disability Forum. A passionate advocate and supporter of disabled people, Kay has been volunteering with the forum for over 15 years and has worked tirelessly to make Salford a better and more accessible place.
Spirit of Salford Community Awards 2023
To find out more about the awards or to get involved in any way please get in touch with us.