Volunteer of the Year 2019
We are delighted to announce the winner in the Volunteer of the Year category.
Phil Bainbridge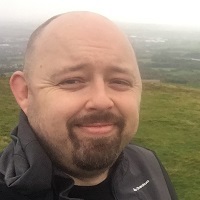 Police officer and father of four Phil runs the 12th Swinton Scout Group for children aged six to 14 years, and has helped to create groups for children aged 14 to 18. Phil is passionate about making sure every child can join in. He has also set up a Duke of Edinburgh Award scheme for children in the group to help them progress to further studies and get a job.
The other finalists were:
Angela Harris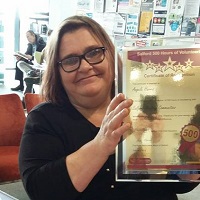 Angela Harris has been a highly dedicated volunteer for Salford Healthy Communities for the last 6 years and makes a huge contribution as an Alcohol Health Champion as part of the Communities In Charge of Alcohol (CICA) initiative, that aims to help people develop a more healthy relationship with drinking.
Wayne Morris
Wayne has undertaken voluntary youth work at a local school every Friday for the past 20 years. During that time he has helped thousands of children build confidence and make friends. Wayne is also a committed fundraiser for the youth club where he volunteers
Alan Morris
Alan volunteers tirelessly to support homeless people. He spends a great deal of time fundraising to provide food and drink and warm clothes and sleeping bags to some of the most vulnerable people in our city. Alan takes the time to get to know homeless people, taking an interest in their lives and providing fantastic support and guidance.