Best Community Safety Project
We are delighted to announce the winner in the Best Community Safety category.
Reach out: Start to End Suicide
Reach Out: Start to End Suicide helps helps support people affected by suicide, reducing stigma and preventing suicide through its work in the community. The scheme has run education sessions, awareness raising events, group therapy for survivors and carried out more than 3000 conversations to help people identify warning signs of suicide and start conversations to save a life.
The other finalists were:
BAYSE (Brookhouse Art, Youth Sport and Education)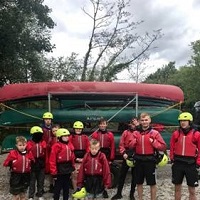 The BAYSE project has done great work to address anti-social behaviour on the Brookhouse Estate. BAYSE operates from Salford City Academy two evenings per week and has 156 young people registered aged 8 - 17 years. Young people are engaged in a range of activities to include; sport, art, dance and issue based work, and following the launch of the project youth anti-social behaviour has almost been eradicated in the area.
Salford Strive Volunteer Programme
The STRIVE programme's volunteers work alongside the police to tackle domestic abuse, increase safety and empower people within their communities. In partnership with public services, the volunteers provide support to victims following reports of domestic abuse incidents to the police and signpost victims to specialist services that can assist with issues such as loneliness, substance misuse or problems with debt or benefits.
Boost 4 Youth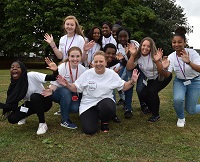 The Boost 4 Youth Group have worked exceptionally hard to develop a youth engagement project in partnership with Salix Homes that offers support, opportunities and diversionary activities for young people aged 11-17 years. The group recently ran a community day at Ordsall Park for 150 young people; is managing a budget of £20,000 to provide grants to young people; and is developing plans to work with local primary schools to tackle hate crime.