Best Environmental Improvement
We are delighted to announce the winner in the Best Environmental Improvement category.
Moorside High School
Moorside High School senior students decided they wanted to act on the global problem of plastic. They presented assemblies to school students, gave lectures to staff and met with school lunch providers. Single use plastic bottles will no longer be used in school. Cardboard cartons are now old at lunch time and a new Moorside refillable bottle has been created.
The other finalists were:
Friends of Lightoaks Park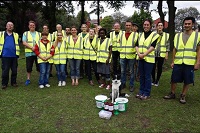 The Friends of Lightoaks Park make a great contribution to the city. In the past two years, they have helped take the park forward with great enthusiasm, organising more than 10 events in the park; developing a wild flower meadow and new planting schemes; and undertaking a series of fundraising activities that have supported investment in new facilities and equipment for the park.
Dave Jay
Dave is the long-standing chair of Friends of Ordsall Park and works tirelessly to improve both Ordsall Park and Monmouth Park. Dave helps run monthly litter picks and gardening sessions in both parks; puts his heart and soul into obtaining funding for the facilities; and contributes greatly to running the yearly Ordsall Festival.
Linda Mitchell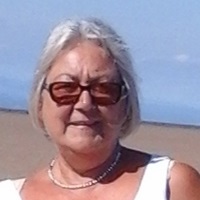 Linda has worked tirelessly to improve Wardley Park, volunteering her free time to undertake litter picking in the park and surrounding areas; undertaking fundraising activities; and running a weekly gardening club. Linda has driven forward works that have transformed the park, including improving its entrance, and developing better wheelchair accessibility and new paving.