Citizen of the Year
We are delighted to announce the winner in the Citizen of the Year category.
Ben Andrews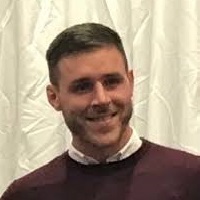 Ben, who has a visual impairment, has spent nine years working to open up physical activity to disabled people in Salford. Ben developed the Empower You project to help disabled people take part in activities they might not otherwise manage. Ben is now turning Empower You into a mainstream service for disabled people and their carers.
The other finalists were:
Sharon Doyle
Sharon is a passionate local charity worker who has developed a project to support families suffering domestic abuse in Salford. Since starting the project in May 2017, Sharon has recruited, trained and mentored many volunteers, aged 18-70, to help others have a life free from abuse. The project Sharon has built is helping to create a better future for vulnerable families in Salford and her work has been highly praised by Greater Manchester Police.
Sarah Whitehead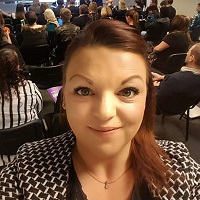 Sarah has developed and run many things that engage and educate other Salford people. Sarah specialises in developing projects to help disadvantaged people to take control of their lives, including homeless people, ex-offenders, and people with addiction problems. In 2015, Sarah jointly established Community Pride Community Interest Company, which takes grassroots action to address poverty and social exclusion. Sarah is also the driving force behind Mad Pride, an event that promotes better mental health, and the Addressing Poverty with Lived Experience collective (APLE).
Anne and William Pinkney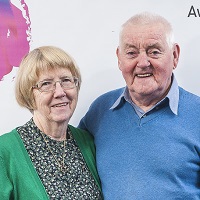 Anne and William have spent decades working to improve lives on the Valley estate in Swinton. As well as running a popular breakfast club in the summer holidays which provides free meals and activities for young people, Anne and William maintain and run the Valley Community Gardens, which brings people together through gardening activities. They also run an annual trip to Blackpool for children living on the Valley estate.
Charlotte Faragher
Charlotte is part of the empowered conversations team at Six Degrees, a local social enterprise. She contributes greatly to the team in delivering communication workshops to help the family and friends of people living with dementia to enjoy relationships with loved ones living with the disease. Charlotte lives with cerebral palsy and brings a fresh and unique perspective, whilst helping the team reach more people who can benefit from Six Degrees' work.