Good Neighbour of the Year
We are delighted to announce the winner in the Good Neighbour of the Year category.
Hannah and Owain Williams
Hannah and Owain go above and beyond to help their neighbours. They get involved in community events and organise all kinds of support to lend a hand. They raise money for local children who would otherwise not receive Christmas presents and are always there to help in a crisis.
The other finalists were:
Moira Kenny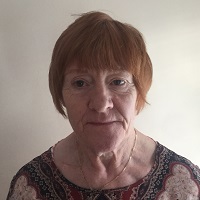 Moira demonstrates an extraordinary commitment to her local community. She goes to great lengths to support new residents in her area, organising workshops about public services such as recycling. Moira takes the time to go litter picking with her family to keep her area clean.
Billie Marshall
Billie is tireless in her efforts to look after her local area, helping her neighbours with recycling and working with the council to improve the streets close to her home. As a keen gardener, Billie also looks after a local school garden and two church gardens near to where she lives.
Tracey Branchflower
Tracey has supported her neighbours and the local community enormously for years, in particular she has gone to great lengths to support older people and homeless people, despite facing personal challenges.