Citizen of the Year
We are delighted to announce the winner in the Citizen of the Year category.
Keri Muldoon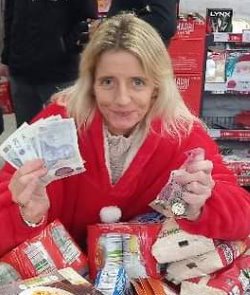 Keri is a whirlwind of positive energy in her community and is always there to help people, hosting jubilee parties for local sheltered housing, promoting free access to arts and culture, organising community fun days in Green Grosvenor Park, and running community collections to support local struggling families. Keri is a member of the Manchester International Factory Academy, GM Cultural Ambassadors Network, Lowry Show Selectors, Salix Homes Customer Committee, GM Flood Group, Friends of the Earth, and Eden Communities. She uses these roles to bring opportunity and information to her local community. She is also a careers officer at the Broughton Trust helping local young people access jobs and works as a lollipop lady at a local school.
The other finalists were:
Angela Pennington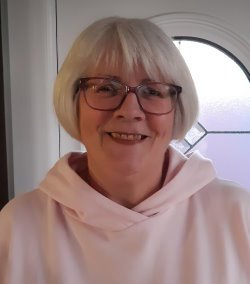 Angela is a dedicated fundraiser who works tirelessly to support local groups and individuals in Irlam and Cadishead. She hosts regular fundraising and community events such as garden parties and carol services at her home in Irlam. Angela encourages many other local people to volunteer and fundraise and is a source of support and happiness for many local people. Over the years, she has helped numerous families, groups, foodbanks, and individuals and is a wonderful asset to Irlam and Cadishead.
Jennifer Anne Smith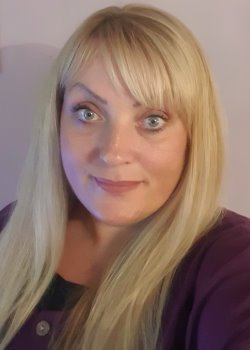 Jennifer is the chair the Buile Hill Mansion Association, a founding member of Salford Mutual Aid Coalition, and the CEO of Salford Loaves and Fishes. She has done a tremendous amount to support Salford, fundraising for Buile Hill Park and its mansion, and providing food, support, and essential items to local people during the pandemic and cost of living crisis. She is also a steering group member for the Salford Poverty Truth Commission which is helping to ensure that the voices of those who experience poverty are at the heart of decision making.
Kate Hadfield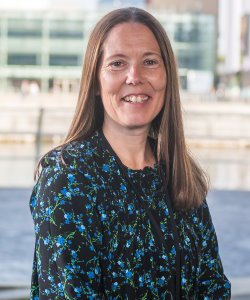 As the Studio Director of Salford-based business, Carbon Creative, Kate has been a passionate supporter of the city. She has made an outstanding contribution to many community and charitable initiatives, including supporting the development of the Salford Literacy Trail, and helping Salford Foodbank to expand through a food gift box project that has resulted in more than 20 tonnes of food being donated.

Kate is an active member of the Salford Social Value Alliance, The Real Living Wage Action Group, and the MediaCityUK Sustainability & Social Value Network. She has played an instrumental part in ensuring all cleaning staff receive the real living wage in her communal office at MediaCityUK.