Citizen of the Year
We are delighted to announce the winner in the Citizen of the Year category.
Gemma Fish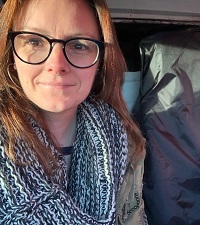 Gemma is the driving force behind Walkden and Little Hulton Step Into Action, which has made a tremendous difference to the community during the pandemic. Gemma has worked extremely hard to build up Step into Action. During the lockdown period Gemma went above and beyond, delivering thousands of leaflets throughout her local area to identify people who needed help with shopping, collecting medicines and dog walking whilst isolating. Gemma went on to found a charity shop and community hub to sell clothing, furniture and toys at reasonable prices. The income from these activities is used to provide food parcels, hot meals and welfare packs to vulnerable people. Gemma has been described as an amazing person whose drive and initiative has created a positive legacy that will last.
The other finalists were:
Alfrieda Kindon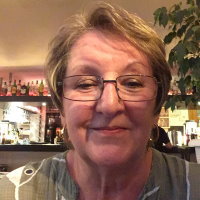 Alfrieda exemplifies the spirit of Salford and has dedicated over 40 years of her life to voluntary services for the diverse communities of Salford. A pioneer and visionary, she created a new community rugby league club in 1980, turning derelict premises in the Peel Green into a valued community facility. A mentor and role model to the many children and adults who have been a part of the club, Alfrieda is passionate about inclusivity and has a great track record of integrating vulnerable young people into the club community and the sport of Rugby League.
Denise Green
Denise runs the CONNECT community group in Eccles and does tremendous work to tackle social isolation and loneliness by helping people to forge new friendships and connect with one another. Denise has worked tirelessly throughout the pandemic to keep her members connected and welcome new members referred to the group. As face to face sessions and lunches are not possible, she has introduced new digital sessions using Zoom, and applied for funding to supply puzzles, fruit baskets, and activities to group members, who describe her as a light in dark times.
Owen Power
Owen is an outstanding citizen and a committed and valued community campaigner. Owen is a passionate advocate for Salford people and has worked on several important issues, including promoting awareness of HIV/ AIDS and community testing initiatives, strengthening community cohesion, and tackling hate crime in Salford. Owen is also heavily involved in health equality organisations for the BAME and LGBT communities, fighting for their rights to receive fair access and treatments from health providers.